Planning for when the Craziness is Over
Author: Marina Buscaino Date Posted:24 April 2020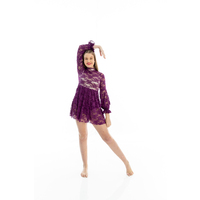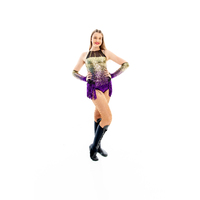 Getting ready to perform when restrictions ease.
Planning for when the Craziness is over
Friday, 24 April 2020
Dancing will eventually resume and parents and teachers need to be ready.
Right now, in these uncertain and strange times, our kids are learning online and not able to socialise with their friends. These times are crazy, strange and uncertain for them. As parents, we have not experienced anything like it either, so we don't have past years to draw knowledge from, explain with the kids how to cope or have an answer for the constant question of "how much longer will this go on?"
Fortunately, for all the families with dancers, online classes have been a life saver. The kids can see their friends and teachers, exercise and do what they love. DANCE.
In a previous blog, there were ideas on how the whole family could be involved in continuing dancing in the home. These ideas included free online dance classes, such as with the Australian Ballet, encouraging kids to put on a show at home, or have a Zoom dance party with their friends.
While there are lots of ways to keep the kids actively involved in dancing and exercise, it is positive that there is an end in sight. By May 11, NSW kids will slowly begin to return to school, although it won't be fulltime. Hopefully by term 3, all Australian children will be back in the classroom, and this brings hope that dance studios will be able to reopen. If that occurs, then the excitement of planning for an end of year concert, and hopefully competing in eisteddfods, will make for a positive and happy end to a very strange 2020.
When this occurs, teachers and parents will be needing to stock up on dance wear, shoes that have been outgrown, stockings and the all important costumes. If we have learned anything from this current pandemic of Covid-19, it is that we need to take stock of what we have in our own country. We need to support local businesses, and start right here in Australia. Freight is currently so expensive, the exchange rates are terrible and our "new normal" when it comes will probably show that people's attitudes and values have changed.
There are companies in Australia that have everything a dancer could possibly need from the everyday dance basics to complete costumes and accessories. Some of these companies even have everything in stock so you don't need to wait for them to be made to order. They offer wholesale prices to studios and can even offer a size kit for a small fee.
One of these companies is Flair Dancewear. They pride themselves on having all types of costumes in stock all the time. Whether it be lyrical, jazz, tap, hip hop, contemporary or ballet, they have costumes in their warehouse ready to ship immediately. All ages including boys can be catered for. Size kits are available and exchanges are easy. Wholesale and retail prices for all costumes make dressing dancers for solos or troupes so simple. This means, that in a short time frame, all dancer's costuming needs can be met if dancing returns in the second half of 2020.
Whether it be the local service station, fruit and vege shop, cake shop, restaurant or café, all of our local Australian businesses that have felt the stresses of the last few months, need our support where we can give it. We are all in this together and these times have affected absolutely everybody.
Let's show our kids how positive we can be and give them all hope. May dancing return to a studio soon, but if not let's keep our children happy and active by keeping dance alive.
---
Leave a comment